AWC Pet Center
The Animal Welfare Center manages the shelter for the City of Las Vegas.
Address: 1680 N Grand Ave, Las Vegas, NM 87701
Phone: (505) 426-3289
Hours:
Monday Closed
Tuesday 10AM–6PM
Wednesday 10AM–6PM
Thursday 10AM–6PM
Friday 10AM–6PM
Saturday 10AM–4PM
Sunday Closed
For Animal Control, please contact the Las Vegas Police Department on the non-emergency line: (505) 425-7504.
---
Low cost Spay Neuter Event:  Sunday, October 30 at 7 AM – 4 PM
THE MOBILE SPAY/NEUTER CLINIC WILL BE BACK OCTOBER 30TH!!!! Pup, pup and Kit Kat Hooray!!!!!
$50 covers vaccines and surgery. Call 505-466-1525 for an appointment. Spots fill quickly!
---
The NMDOG straw program has started and straw is available at the AWC Pet Center located at 1680 N. Grand Avenue to help keep outdoor pets warm as the temperatures drop.
---
Featured Pet!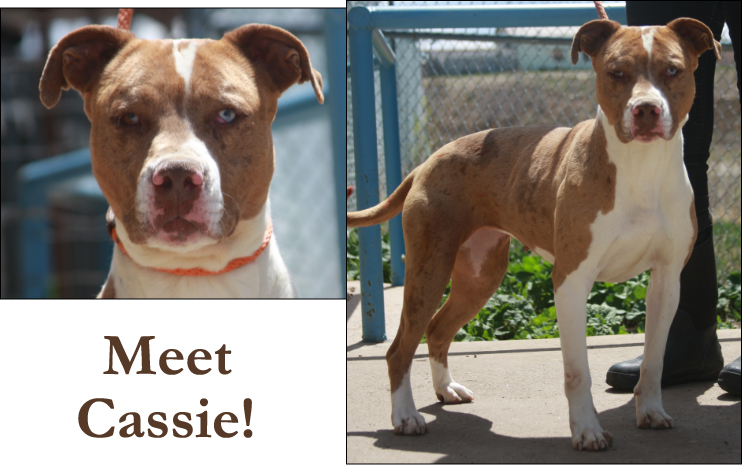 Cassie is a 4 year old American Staffordshire Terrier looking for a home.
She gets along well with cats and other dogs, and would do best in a home with an active family.